Oxnard City Manager Greg Nyhoff leaving for Vallejo
By Daniel Chavez, Jr.
Forwarded to Citizens Journal by Oxnard Councilman Bert Perello:
From Greg Nyhoff
:::

Mayor Flynn, Mayor ProTem Rameriz and Members of the City Council. I would like to inform you that the City of Vallejo, California City Council will be considering the approval of a contract offer with me on December 12, 2018.  This Vallejo agenda item will be posted later today.
BREAKING NEWS: Officials have confirmed to the @vjotimesherald that the Vallejo City Council will consider naming Greg Nyhoff as Vallejo's next city manager on Tuesday. Nyhoff is current serving as city manager for the city of Oxnard.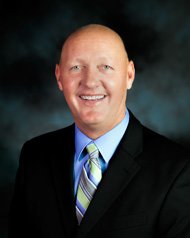 https://twitter.com/glid24/status/938924306100240385
Councilman Bert Perello confirmed the news and said that Nyhoff had never been given a performance review. Perello insisted upon performance standards and reviews, which the Council never granted. The Council has consistently supported Nyhoff.
The Vallejo Times Herald wrote that officials have confirmed it as well.
12-12-17 Vallejo Council meeting will likely confirm Nyhoff appointment:
Daniel Chavez, Jr.
Ed. note: added 12-8-17 at the request of Councilman Perello:
George:
Thanks for publishing an article yesterday informing your readers as to the breaking news that Gregg Nyhoff has negotiated a propsective contract with the Valleo City Council to serve as their CM, and thereby, leave Oxnard employment. 
Yesterday was a little hectic for me when I received your call, as I was touring the areas devastated by fires in the cities of Ojai, Santa Paula and Ventura to get a fuller sense of this scope and nature of this tragic disaster. As well as try and "gain lessons learned" that might be applied in the City of Oxnard to better prepare us for a future natural and man-made emgerency events. 
After reviewing your online news article, I think I may not have been as clear as I needed to be regarding the City Council's review of Nyhoff's employment performance. 
Accordingly, attached is a one and half-page statement which attempts to both clarify and correct my comments regarding this matters, as well as expand them to encompass my thoughts about the future. 
I would greatly appreciate it if you would append my statement to the news article, so that your readers will get the chance to see them, become better informed, and gain a better sense of my thinking regarding the next steps in selecting a new City Manager, as one-fifth of the Oxnard City Council elected by the people to fight for their public health, safety, and welfare.
If you have any questions, or wish to discuss this with me further, please call me at (805) 240-6194. 
Thanks
Bert 
Bert E. Perello
City Councilman
300 West Third Street, 4th Floor
Oxnard, CA 93030
(805) 240-6194
E-mail: perellobert@gmail.com
.
Councilman Perello's Statement Clarifying and Expanding on His Comments in Yesterday's CJ 
News Article Entitled, "Oxnard City Manager Greg Nyhoff Leaving for Vallejo." 
(December 8, 2017)
.
George, thanks for alerting your readers to the dramatic breaking news that Oxnard City Manager Gregg Nyhoff 
informed the Oxnard City Council yesterday afternoon that next Tuesday, December 12, 2017, the Vallejo City Council will be considering the approval of a contract offer for him to assume the position of City Manager for the City of Vallejo.
.
After all, it is vitally important for Oxnard residents, ratepayers, and taxpayers to be made aware of changes in key City leadership positions in a forthright and timely manner. For it is they whom we were all elected to serve faithfully, 
effectively, and equitably, and it is they who pay all of our salaries.
.
As I indicated to you on the telephone, the first time I knew that Mr. Nyhoff was seeking employment elsewhere, let 
alone that he had negotiated a proposed employment contract with the City of Vallejo to serve as their City Manager, was when I received his terse text announcing this news yesterday, Thursday, December 7, 2017, at around 1:00 in the early afternoon. Clearly, for whatever reasons, Mr. Nyhoff has decided to make a choice to advance his professional career prospects in another city, which he has every right to do. As for those reasons, you'll have to ask Mr. Nyhoff to answer your questions.
Having said that, I do want to clear up a point made in your news article that reported that Mr. Nyhoff's employment 
performance had never been reviewed by the Oxnard City Council which you attribute to me. Actually George, the 
Oxnard City Council conducted only one evaluation review of Mr. Nyhoff's performance as City Manager in spite of his serving as City Manager for nearly three and one half years.
That initial and only Council evaluation review of Nyhoff's performance was conducted during the May 26, 2016 Closed Session meeting. And in spite of the language in Nyhoff's employment contract requiring annual performance reviews, the Council's timing of its single evaluation review was tardy, as it took place more than eleven months later than the June 2015 one year anniversary of Mr. Nyhoff's employment tenure as City Manager.
.
From the moment that the Council began seriously considering the hiring of Mr. Nyhoff as City Manager in April of 2014, I urged my Council colleagues to include an explicit performance evaluation process in the City Manager's employment contract which would include clearly defined managerial performance standards set by the City Council. [See Attached PDF of my April 15, 2014 Public Statement on the Proposed City Manager's Employment Agreement]
.
At that time, a Super-Majority of the Oxnard City Council (4 of 5 members) did not agree with my recommendations.
And they supported approving an employment contract with Mr. Nyhoff which did not include clearly defined 
managerial performance standards expressly laid-out in that contract document. Consequently, I did not vote to 
approve Mr. Nyhoff's employment contract, as I did not think that as it was then written, it was in the best interest of
the residents in the City of Oxnard for me to vote to yes! Especially since the City had just defended itself from costly 
and disruptive litigation resulting from a similarly poorly constructed employment contract approved for former 
City Manager Ed Sotelo by past City Councils.
.
On September 12, 2017, after several weeks of verbally and repeatedly urging my Council colleagues to schedule a 
performance evaluation review for Mr. Nyhoff covering the review period beginning July of 2016 and ending in June of 2017, I sent my colleagues a written memo requesting expeditious Council review, discussion, and ultimate agreement on a proposed process and timeline where the City Council could evaluate Mr. Nyhoff's performance as City Manager for the most recent period. Regrettably, for a number of reasons, that performance evaluation review was not completed by the City Council prior to Mr. Nyhoff's recent announcement of his decision to depart the City.
With Mr. Nyhoff's decision to seek career advancement in the City of Vallejo rather than stay on with the City of Oxnard,our City Council will now have to focus our best individual and collective efforts on how best to select a new City Manager.
.
I intend to fight hard on the Council for an open, effective, and purposeful recruitment process. One that results in the selection of a competent, experienced, and well-seasoned professional to serve as City Manager.
.
Finally, I will again urge my Council Colleagues to set clear, defined, and purposeful performance standards for the
City Manager's position. As well as to agree explicitly to hold the person selected to serve as the next City Manager 
fully accountable to the Council, and the public we serve, for meeting and hopefully exceeding those managerial 
performance standards.
.
As long as I serve on the Oxnard City Council, I intend to put my mind, heart, soul and political energies into fighting 
daily for the public health, safety, and welfare of the more than 200,000 residents of the City of Oxnard.
-END-